Roadmap assuming that PROJECT
will definitely proceed
EXSERION Project For all PROJECT plans,
We will adopt only feasible plan as a premise.
We will take a definite step.
​This will improve the value of the project.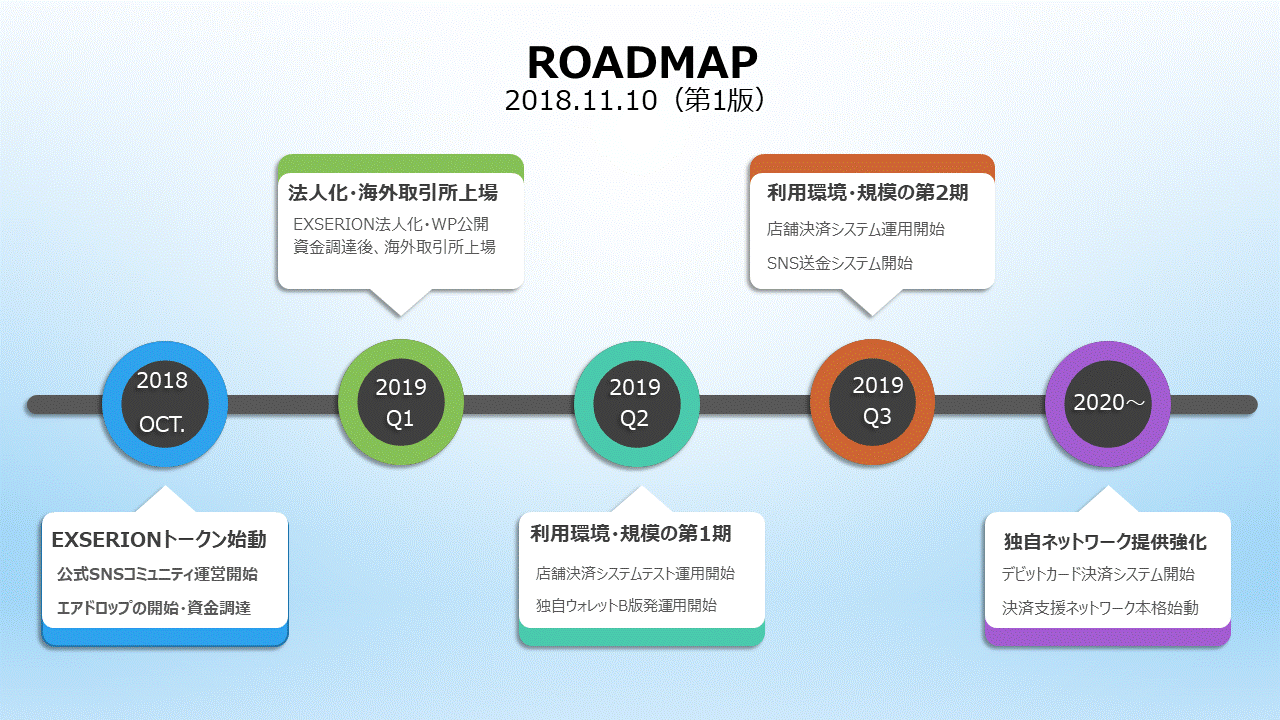 Regarding the above, ROADMAP is the first edition. Although it will be the flow of the overall EXSERION project, social background and technology
We may make revisions due to the progress of such as progress. In that case, we will get an understanding, and at the time of revision various communities
And on the homepage, we will implement "ROADMAP revision guide" at the official announcement.